Sprintray
Dental 3D printer adoption is accelerating.
Thanks to recent advances in technology, design, and materials, the role of dental 3D printers is rapidly expanding from dental labs into individual practices. So how does this hyped-up technology actually work, and what about 3D printing makes it such a great fit for dentistry? And why are SprintRay 3D printing products are the forefront of the market?
While the ability to produce dental appliances in-office is revolutionary to digital dentistry, the speed of an individual 3D printer can make a substantial difference. A practical way to measure the outcome of this speed is to measure its output via the 30-minute test, which shows both the on-demand printing speed as well as the overall throughput of the printer. Because of its bespoke DLP projector, SprintRay Pro can produce a full platform of dental arches in around 25 minutes.
SprintRay Pro                                                    Laser-SLA competitor                                 LCD competitor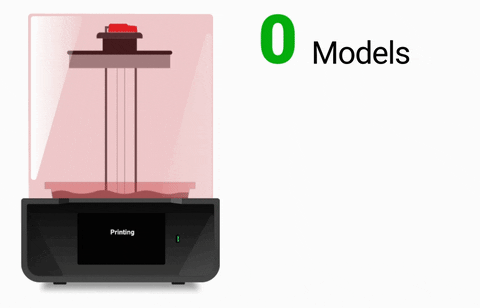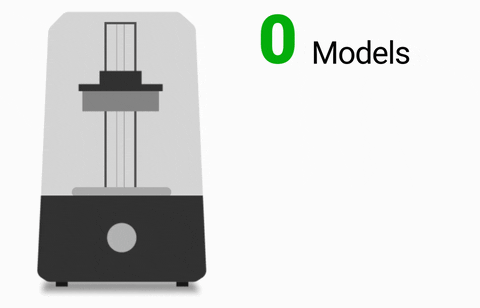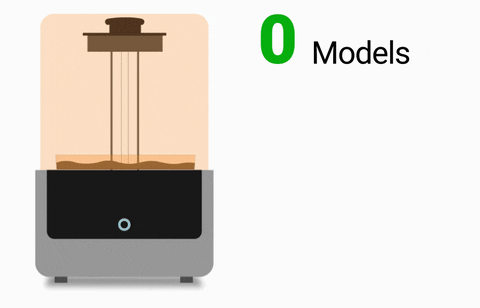 Thanks to its simple touchscreen interface, swivel hood, and magnetized build plate, 5 minutes is all that it takes to turn the printer around for another job.
Laser-SLA printers use a pin-dot of light to cure photopolymer resin. While this results in clean surface finish, laser printers experience extremely slow print speeds, making it unacceptable for the needs of digitial dentistry.
LCD printers often utilize a smaller build plate due to the size constraints of LCD panels. While they have high printing speed, they require frequent, costly light source replacement.
The adoption of dental 3D printers is driven by continuous innovation in three major categories:
Materials innovation is at the heart of dental 3D printer adoption. While the production of models is crucial for many practices, the creation of dental appliances that can be placed intraorally, such as night guards, surgical guides, and digital dentures, are a critical to the advancement of this technology's role in dentistry. 
Accuracy and Repeatability
Accuracy and repeatability are essential for dental 3D printers. In order to provide the highest standard of care and final fit and finish, extremely high accuracy is a non-negotiable. Recent advancements in materials and printing technology have supercharged the accuracy of 3D printers such as SprintRay Pro.
Production Speed and Scalability
In order to keep pace with a busy office, a good dental 3D printer should offer rapid print speeds and high overall production throughput. These are a factor of build plate size and light delivery technology and should not be overlooked.